How To Buy A Whole House Propane Generator
A guide for choosing and operating your backup plan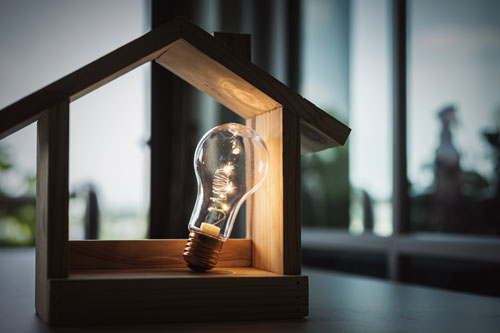 Whole house backup generators can provide incredible peace of mind during a power outage, enabling you to stay safe by keeping important home comfort equipment running. But are they safe to own and operate?
Absolutely – if they are properly sized, installed, and maintained by professionals!
Today's whole house propane backup generators do much more than simply keep the lights on. Depending on the size and power of the unit, a propane whole house generator could prevent damage to your property by powering your sump pump, protect your valuables by powering your home security systems, keep the heat on and emergency medical equipment online, and more.
But how do you choose a whole house backup generator, and what safety issues should you keep in mind when operating it? Here are some basics.
Sizing and installing a whole house generator
The most important thing to remember when it comes to installing a propane whole house generator safely is that it is not something you can do yourself! ALWAYS have your generator installed by a professional with the experience and training to handle both the electrical and HVAC requirements of the work.
Properly sizing a propane whole house generator is critical! Mostly, the job of sizing a generator comes down to considering the number of appliances / systems you want to operate during an outage. This checklist should give you a starting point of what equipment you may want to power:
Home essentials
Central A/C
Electric water heater
Electric heat pump
Gas furnace
Electric garage door
Sump/well pump
Lights
Home security
Other
Comfort essentials
Medical equipment
Refrigerator
Freezer
Electric oven/range
Electric cooktop
Gas oven/range
Gas cooktop
Microwave
Dishwasher
Clothes washer
Clothes dryer (electric)
Clothes dryer (gas)
Other
Luxuries
Spa
Pool heater
Outdoor kitchen
Other
Work with a generator installation expert determine how large a unit you will need to meet the backup power requirements of your home.
Running your generator safely
A whole house backup generator should run safely for many years – as long as it is properly installed and maintained.
Follow these basics to enjoy peace of mind for years to come:
Get regular service – Get professional generator maintenance at least once a year.
Periodically run your generator – Run your generator for about 15-20 minutes about once every three months during the spring, summer, and fall. During the winter, run it once a month or so to keep parts lubricated (just as you would with a car sitting in your driveway).
Always have fuel on hand – Keep enough propane in your generator to run it for at least a week in the event of a power outage; if you don't have that much, schedule a propane delivery today.
Have a preparedness plan – Have a "plan B" if your generator does not start. If severe weather is forecast when you're leaving for vacation or traveling on business, make sure someone has access to your home and generator in case of emergency.
Monitor your generator use – Record any incident in which your generator is called into service, along with any problems that occur.
Keep your tank accessible for fueling – Keep at least a 12" pathway to your generator for clear of snow and debris for service and refueling. If your generator is accessible through a driveway, keep that clear, too.
Know your CO safety basics – Using a backup generator (or any other fuel burning appliance) presents the risk of CO poisoning. To avoid CO poisoning,
Thinking about investing in a whole house propane generator? We can help Contact Dixon Energy today to get a FREE, no obligation estimate on a propane backup generator installation in northern New Jersey!