Specials
Dixon Energy helps you save money!
At Dixon Energy, we understand that purchasing home heating, cooling and comfort equipment is a big investment. That's why we're dedicated to making sure you not only get the right equipment for your home, but that you receive any discounts and rebates you're entitled to. We also help with whatever financing you need.
Click here for financing & rebates to save you even more.
Spring Ahead for Savings
With Dixon Energy Best Deals of the Year!
Save big this spring when you maximize your home comfort with new heating and cooling equipment. Book now, before our busy summer season hits, and you'll get our lowest prices of the year and best appointment availability. Get ready to enjoy the savings for years to come!
Spring Ahead — SAVE $60
Get an A/C tune-up for just $99 per unit! Spring Ahead — SAVE $60 (Regular price $159.) Ends 7/31
Sunny Days — SAVE up to $250
Install a new Roth double-walled aboveground oil tank get a $250 discount! Ends 7/31
In Bloom — SAVE up to $500
Install a new oil furnace and qualify for rebates of up to $500*. Get 0% financing for 12 months. Or ask about financing up to 10 years through NEIF**. Add a qualifying air purifier or humidifier and get a 5% discount†. Ends 7/31
Full Blossom — SAVE up to $1,400
Install a new oil furnace and a central air system at the same time and qualify for rebates and discounts of up to $1,400*. Get 0% financing for 12 months. Or ask about financing up to 10 years through NEIF**. Ends 7/31
Installation must be completed by July 31, 2021.
*Minimum of 85% AFUE required. Rebates available through a program operated by the Fuel Merchants Association of New Jersey (FMANJ) and the National Oilheat Research Alliance (NORA), along with the NJ Clean Energy Program.
**Available for credit-approved customers.
†Valid for the Reme Halo air purifier and Aprilaire humidifier.
These offers cannot be combined with any other offers, and cannot be applied to any open quotes. Equipment sales contract must be signed by 7/31/2021 and installation completed by 8/31/2021. Other terms and conditions apply. Contact us for details.
---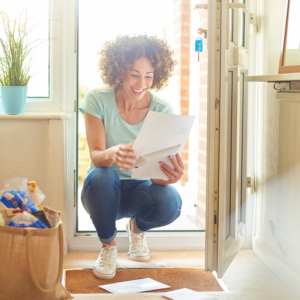 Save $250 on a Roth Double-Walled Tank, the Industry's Best
Roth tanks are manufactured to the highest standards, offering you economical, safe, compact and problem-free storage of heating oil. They are the industry's best.
LIMITED TIME ONLY! Contact us to take advantage of this unprecedented offer.
With every new above-ground tank installed, we'll give you 3 years free of ProGuard's excellent Tank Protection.
Check your tank! It is best to replace it before disaster strikes. Remember, tanks degrade from the inside out, so if you are seeing issues, it is already starting to fail.
Call us for more information.