A/C Maintenance and air conditioning service plans in Morris, Somerset, Union and Southern Sussex Counties, N.J.
An A/C service plan from Dixon Energy can save you big money!
You count on your air conditioning system to keep your home cool and comfortable no matter how hot it gets outside.
To make sure your equipment is up to the job, you need take care of it with regular professional maintenance. Wherever you are in our service area of Morris, Somerset, Union and southern Sussex Counties, our trained and experienced service technicians are ready to help.
We make taking good care of your air conditioning system easy and affordable with our Cool Comfort service plan!
It's Also AC Tune-Up and SAVE Time!
Get your air conditioning ready for the sweltering summer. Our 14-point tune-up and inspection will insure you are ready when the heat hits! Tune up by June 30 to take advantage of our $119 Special. Reg. $149 (Freon & parts additional) + tax (per unit). Contact us today!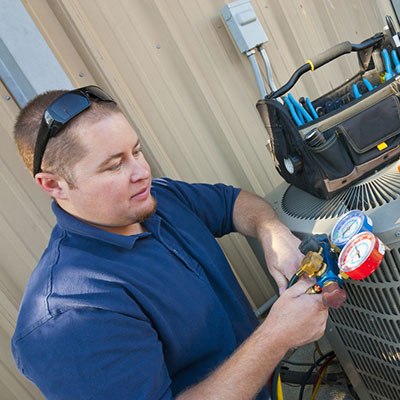 What do I get with a Cool Comfort service plan?
A lot! First, you get an annual tune-up of your A/C system that covers everything on our air conditioning maintenance checklist:
Open air handler, inspect evaporator coil and clean as needed
Inspect the blower drive belt, adjust tension or replace as needed
Inspect and clean condensate drain, pump and discharger
Check amperage on blower motor and condenser unit
Lubricate blower motor, condenser motor and cooling fan motor
Inspect outside condenser coil and clean as required
Inspect and test condenser
Check refrigerant pressures and superheat-adjust as needed
Start air handler, test airflow and temperature
Check operating controls
That's not all! Our Cool Comfort service plan also gives you a 15% discount on parts and labor, and 15% off the diagnostic fees, if you do need repairs.
We can help you save even more money. Bundle our Cool Comfort service plan with our heating and/or water heating service plans and save up to 10%!
Another benefit of our Cool Comfort service plan is that professional maintenance such as we provide may be needed to keep your air conditioning system's warranty in effect.
Protect your system with regular air conditioning maintenance and our Cool Comfort service plan. Contact us to learn more!