Fuel Tanks 101: When and How to Replace Your Tank
Answering All Your Propane & Heating Oil Storage Questions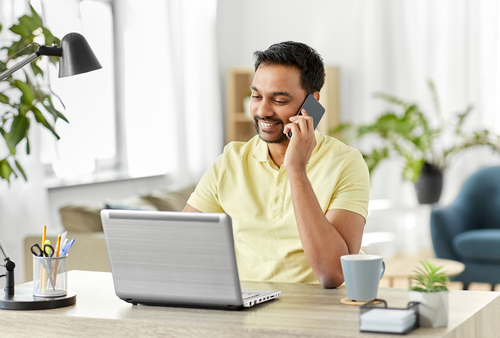 If you heat your home with oil or propane, you might go months without thinking about your fuel supply. After all, your home's heating – and many of its appliances – has an onsite tank. It's not reliant on electricity or utility for its power.
This setup offers excellent peace of mind for homeowners throughout Morris, Somerset, Union and Southern Sussex Counties, but what happens when your fuel tank needs to be replaced?
Oil tanks can last 15 to 30 years without incident. Propane tanks last 20 to 30 years. Many homeowners have never had to replace their tanks and likely don't know what to look for. Happily, we at Dixon Energy can help you right-size your home's new oil tank or propane tank.
Here are answers to some common questions.
When should you replace your tank?
If you heat your home with oil, you need to know the signs of excessive wear and tear on your tank.
Here are some common warning signs that your oil tank might be nearing retirement:
rust and dents
condensation on the tank or oil on the floor
unstable legs
faulty equipment (for example—vent alarm, fuel gauge or oil lines)
higher energy bills without changes in the weather
For propane tanks, the warning signs are slightly different:
rust or dents
lingering sulfur smell (while propane has no odor, manufacturers scent it to smell like rotting eggs)
boiler or furnace pilot light keeps going out
burner flames appear yellow or orange instead of blue
If you notice any of these issues, contact your fuel provider immediately for a full tank inspection.
What size replacement tank do you need?
If you need to replace your fuel tank, it's important to determine your retiring tank's size. This includes the capacity (measured in gallons) and dimensions (height, width and depth).
Your replacement tank might be the same size as the old one. However, you might want to factor in a few factors that might change your calculus. These include:
physical space available to accommodate a new tank
lifestyle changes, including new family members
additions to your house
Standard Oil Tank Sizes
There are several heating oil tanks sizes. A tank with a 275-gallon capacity is sufficient for the average New Jersey home. Other standard aboveground tank sizes are 288, 340, 420, 500, 550, 675, and 1000 gallons. Belowground tanks can be even larger. For quick reference:
275-gallon oil tanks can service one or two-bedroom homes
300 to 500-gallon oil tanks may be more appropriate for three and four-bedroom homes
You can also consult an online tank size calculator.
Standard Propane Tank Sizes
Like heating oil tanks, propane tanks come in a range of sizes. Depending on your home's propane needs, you might need to go than the standard capacity. Remember, propane tanks are only filled to about 80% capacity to account for liquid expansion from heat fluctuations.
Here's a breakdown of standard sizes and their uses:
| Tank Size | How Much Propane It Holds | Common Uses |
| --- | --- | --- |
| 100 gallon | 80 gallons | Single appliances (clothes driers, ovens, ranges, etc) |
| 200 gallon | 160 gallons | Generators, pool heaters and multiple appliances |
| 500 gallon | 400 gallons | Home heating and pool heaters |
| 1,000 gallon | 850 gallons | Heating for large homes and commercial properties |
Don't Hesitate to Call the Pros at Dixon Energy!
For complete confidence that you're getting the correct fuel tank for your New Jersey home, bring in the trained, experienced technicians of Dixon Energy. We will assess your home's needs and recommend the right model for your family.
If you suspect your oil or propane tank is due for retirement, don't wait! Contact us today.