Heating Oil Tanks: Frequently Asked Questions
Everything you should know about your heating oil storage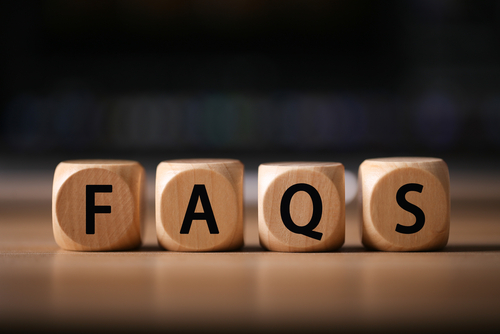 When was the last time you thought about your heating oil tank? If you're like many of the customers we serve in Morris, Somerset, Union and Sussex Counties, the answer is probably: the last time you got an oil delivery.
Your home's heating oil tank is essential to keeping your family warm during the coldest winter nights. But many households aren't sure how old their tank is or how long it will last. Here are some of the frequent questions we receive about heating oil tanks.
What are the standard heating oil tank sizes?
The most common size for heating oil tanks is 275 gallons. This size will serve a two to three-bedroom home. There are also 330- and 400-gallon tanks, which sometimes work better for larger homes.
Today's heating oil tanks come in horizontal and vertical models that can fit in oddly shaped or cramped spaces in basements or garages.
When do I need to replace my heating oil tank?
Heating oil tanks last a long time, generally between 15 and 20 years, but sometimes more. If your tank is approaching 15 years, it's a good idea to have a technician look at it. Oil tanks generally fail because of corrosion on the inside, which you won't be able to see easily.
At Dixon Energy, we can replace your oil tank with a new, state-of-the-art model and remove the old tank safely and cleanly.
Can I abandon an old underground oil tank?
In New Jersey, you are permitted to abandon an underground heating oil tank, provided you have a permitted contractor properly handle the mandated process. As a general rule, removing your old underground tank is a good idea to prevent a possible hazardous leak in the future. But our team can decommission your underground tank under New Jersey regulations.
Are heating oil tanks a safety hazard?
Heating oil is one of the safest home heating options around. Unlike natural gas, it does not explode. If you were to drop a lit match into a bucket of heating oil, it would go out like you dropped it into water. Heating oil will only burn if you heat it to 140 degrees and vaporize it (which is what your furnace or boiler does).
Additionally, home heating oil does not emit fatal fumes, so there is no suffocation risk.
The one notable risk is a tank leak, which can lead to an expensive decontamination process.
Can my heating oil tank get overfilled?
Heating oil tanks are equipped with an alarm chime that warns the oil delivery worker that the tank is overfilled.
Dixon Energy can inspect your heating oil tank
If you're concerned that your current heating oil tank might fail — because of rust, condensation or fuel puddles near the tank — please contact our office. We will get someone to you quickly to assess your tank's health. If it needs repair, we can handle that. And if you need to replace it, we'll help you identify the best model for your home.
Don't hesitate — get in touch with Dixon Energy today.