Reliable Heating Oil Service in Morris, Somerset, Union and Southern Sussex Counties, N.J.
Dixon Energy: more than a century of service
How many businesses do you know that have been around for more than 100 years? Probably not that many.
But Dixon Energy has, by maintaining high standards for both its products and its services.
We offer fair, competitive and transparent pricing for our heating oil, kerosene and commercial fuels. And we're a leader in Morris, Somerset, Union and southern Sussex Counties in reliable heating oil delivery.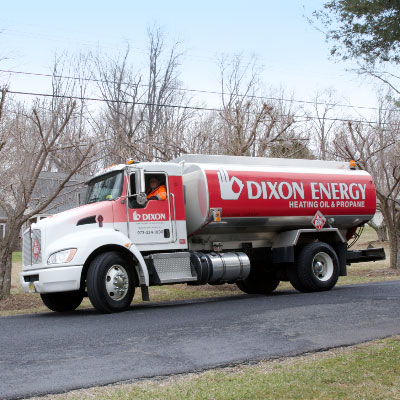 Great fuel prices are just the beginning
You get much more than our outstanding pricing as a Dixon Energy customer.
Our heating oil delivery service is renowned for its reliability and for our professional, courteous delivery drivers, who get to your home in all kinds of weather
Our automatic heating oil delivery gives you peace of mind, since you'll know that we'll get your heating oil to you before you run low
Dixon Energy's heating oil is top quality and is better for the environment, because it contains biodiesel, which not only improve your heating system's efficiency but reduce emissions
We offer payment and pricing options that are tailored to work with both your needs and your budget
Our customer service is always reliable and friendly
We offer kerosene at our offices, at 100 Pocono Road in Mountain Lakes and 99 Cobb Street in Rockaway
Businesses can fuel their vehicles at our commercial diesel pump at 99 Cobb Street in Rockaway during regular business hours
Dixon Energy delivers dependable heating oil services in Denville, Morristown, Randolph and Morris Plains. Become a customer today!