MERV, MPR, and FPR: What's The Difference?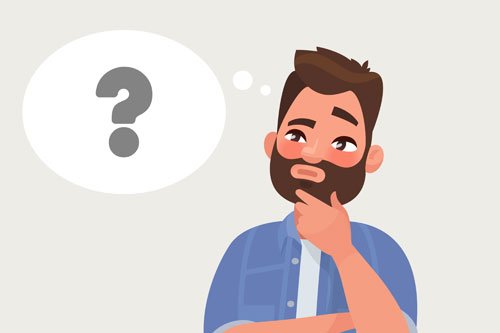 If you own a home central air conditioning system, it's important to check your filters often – at least once a month during peak heating and cooling seasons – and to change disposable filters when they're dirty.
That's because a blocked air filter can cause your air conditioner to overwork, which will raise your bills in the short run and shorten the life of your equipment in the long run.
One challenge you might have when the time comes time to buy a replacement filter is sorting through the options available to you. In general, you should always consult your owner's manual to choose the right type of filter. Once you do, you will probably encounter a number of acronyms that could be confusing at first; here's a quick guide to what they mean.
MERV vs. MPR vs. FPR
The terms MERV, MPR, FPR refer to filter systems designed to clean your home air; each uses a scale to define how fine the filter weave is (higher numbers = finer filtration). The only difference among the three systems is who manufactured them:
MERV, or Minimum efficiency reporting value, is a measure developed by the American Society of Heating, Refrigerating, and Air-Conditioning Engineers (ASHRAE); MERV ratings range from 1-20.
MPR, or Micro-Particle Performance Rating, pertains only to products developed by the 3M company; typical MPR ratings range from 300 to 2200.
FPR, or Filter Performance Rating, is a filter rating system developed by Home Depot for the brands sold through its stores, including Honeywell; it uses a 1-10 rating scale.
Converting MERV, MPR and FPR values
Here's a conversion table of MERV, MPR and FPR ratings for common residential usage (higher-valued filters are often used in hospitals and operating rooms, but are not necessary for home use):
| | | | |
| --- | --- | --- | --- |
| MERV rating | MPR rating | FPR rating | Removes |
| 6 | 300 | N/A | Lint, dust, pollen |
| 8 | 600 | 5 | Dust mites, mold spores |
| 11 | 1000-1200 | 7 | Pet dander, smoke, smog |
| 13 | 1500-1900 | 10 | Bacteria, virus carriers |
Did you know that we replace your air filter during the annual air conditioner tune-up that comes with your Dixon Energy Cool Comfort A/C service plan? You'll also get a 15 percent discount on parts and labor and 15 percent off diagnostic fees if you need repairs. Contact us today to learn more about A/C tune-ups in northern NJ – and don't forget to ask how you can SAVE $50 on an air conditioning tune-up if you schedule yours by June 30!
Please note: At Dixon Energy, your safety and comfort are always our priority. Please see our COVID-19 Service Update Page to learn more about how we are working to keep your family and our crews safe and your home comfort equipment working reliably during this challenging time.