Are You Using More Fuel Than Usual? Please Inform Us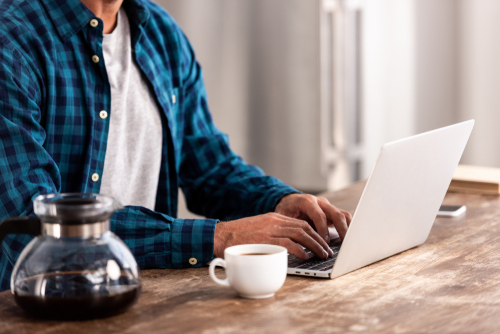 The coronavirus has changed a lot about our everyday lives: many of us are working and studying at home while also putting off our normal winter getaway plans.
One consequence of those lifestyle shifts is that we're spending more time than ever between our four walls – a change that can have a big impact on how much energy and fuel we use.
That's why this year, more than ever, it's critical to keep a close eye on your heating oil or propane tank gauge this winter, especially now that the polar vortex has arrived. On cold days, you might use as much as eight or nine gallons of heating oil – even more if temperatures reach into the single digits, or if you have an exceptionally large home.
It's also important to give us more leeway as temperatures drop when it comes to requesting a propane or heating oil delivery. Normally, we require at least a three-day lead time on fuel deliveries, but it's always better to give us more time than less. Please make every effort to request a fuel delivery when your oil tank is no less than one quarter full. Better yet, sign up for FREE automatic fuel delivery and let us manage your heating oil and propane deliveries for you – at no charge, and with no finance fees!
Changes At Home? Please Let Us Know!
If you already get automatic deliveries, please let us know if your lifestyle habits have changed in ways that might impact how much fuel you use so we can adjust your delivery schedule. Some changes that could affect the amount of fuel you use include:
Replacing your furnace or boiler with a larger unit
Children moving back from college, or a parent moving into your home
Adding a room to your house
A large-scale addition of insulation
Once we know about these changes, we can adjust your delivery estimate so you can get your fuel on time.
Avoid a fuel run-out this winter with automatic delivery and reliable heating oil and propane deliveries in NJ from the pros at Dixon Energy. Contact us today to learn more about heating oil delivery and propane delivery in New Jersey!