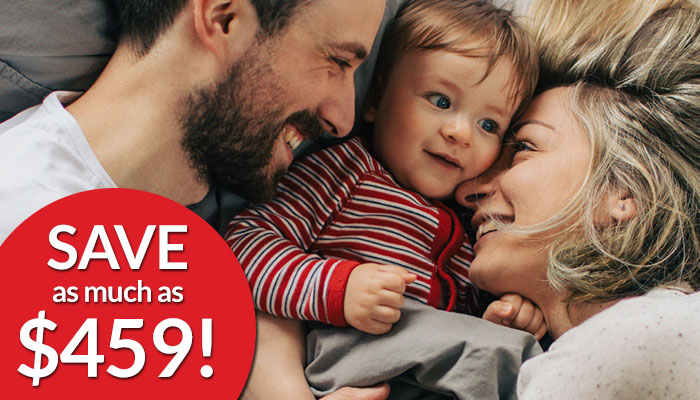 Dixon Energy: North Jersey's Heating-Oil and Propane Leader
Get reliable heating-fuel delivery, fair pricing and courteous service!
Whether you live in Rockaway, Denville, Morristown, Randolph, Morris Plains, or anywhere in our service area of Morris, Somerset, Union, and southern Sussex Counties, Dixon Energy is the heating oil company that will take good care of you and your home.
To prove that, we're offering a great deal that will save you as much as $459!
In addition, you can SAVE BIG with our competitive pricing on heating oil and propane!
Save $50 on your first and second deliveries when you become a Dixon Energy automatic-delivery customer!
PLUS save $299 on the second year of your service plan!
Save up to 10 cents a gallon by enrolling in our E-Z Pay budget plan that lets you spread your heating oil costs over 11 easy installments and Auto Pay!
Why choose Dixon Energy?
Because Dixon Energy is a family-owned, locally-based company, we can provide responsive service in a way the big corporations just can't. We give our customers:
Use less heating oil with our Biodiesel blend. You'll reduce your home's carbon footprint and protect your oil heating system.
Secure heating oil and propane supply and reliable deliveries. We're able to draw from multiple sources to get heating oil and propane to you even when our competition cannot. It's good to have Dixon Energy on your side during cold New Jersey winters!
Competitive, transparent pricing. Ask us about our competitive-pricing guarantee.
Payment options. Take control of your heating oil costs with E-Z Pay, Auto Pay, and Paperless Billing.
Quality equipment installation, service and repairs for heating, cooling and indoor air quality products.
We deliver comfort and convenience too. Your comfort shouldn't be a chore, so we make it easy with peace-of-mind programs like our monthly payment plan and automatic delivery.
Focused on your safety. For both you and our own team, we maintain an uncompromising level of safety. We'll make sure you understand your propane system and how to work it, and we perform an inspection every time we refill your tank.
An active supporter of local communities. Whether we're making charitable contributions or volunteering our time, we work hard to make a difference in the communities where our employees and customers live and work.
You get rewards. You receive Loyalty Rewards Points from us every day that you stay a Dixon Energy customer, and additional points for any purchase of our fuels, equipment and services.