Should You Repair or Replace Your Cooling System?
Weighing the Costs & Benefits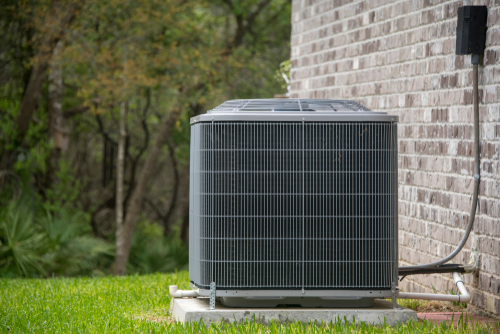 No one wants their air conditioning to break down in the middle of a sweltering New Jersey summer. Luckily, the professionals at Dixon Energy can handle any cooling repair there is. But are there times when it makes more sense to replace an A/C instead of repairing it?
Here are some factors to consider when deciding between repairing cooling equipment and upgrading to a new system.
How Long Do A/C Systems Normally Last?
The lifespan of a central air conditioning system is generally between 12 and 15 years. However, you can expect your equipment to lose a fair amount of efficiency after a decade. Once your A/C crosses the 10-year mark, you're on borrowed time.
For this reason, it's essential to pay attention to your cooling system's performance as it ages. If it's struggling to keep your home comfortable, breaking down repeatedly or using more electricity to cool your living space, it might be worth considering an update.
Does It Make More Sense to Repair or Replace an Old A/C?
Of course, every home and every family is different, but there are three scenarios where it almost always makes more sense to replace your A/C equipment:
The repairs it needs cost more than half the cost of new equipment.
Its efficiency rating is lower than 13-SEER.
It uses Freon (also called R-22), which is no longer produced. Parts for R-22 systems and the refrigerant itself have become quite expensive.
If it looks like it's time to replace your aging A/C, get in touch with Dixon Energy's HVAC experts. We'll find the perfect cooling solution for your home and get it installed promptly and correctly.
How Can You Protect Your Equipment in the Future?
Whether Dixon Energy installed your cooling system or someone else did, it's a good idea to protect it with a Cool Comfort service plan. This affordable coverage includes:
a comprehensive annual tune-up
15 percent discount on parts and labor
15 percent discount on diagnostic fees
priority service
up to 10 percent off on a heating and/or water heater service plan when you bundle coverage
Regular maintenance is the best way to ensure that your air conditioning works at peak efficiency for the longest period possible. Our service plan guarantees that your equipment gets the maintenance it needs.
If you think your cooling system could use a tune-up, Dixon Energy is ready to help. Reach out to us today for service.